Would you like to use your skills to help out your community? Would you like to offer your time and energy to help make a difference in your neighborhood?
The doors of the Eco-quartier Peter-McGill are open to groups of employees of the same company and to members of other various organizations (students, sports clubs, etc) who wish to volunteer.
Volunteering could be a team building experience. Companies who encourage their empoyees to volunteer are doing something good for the workplace and the community. It's a win-win!
In addition to being valuable and boosting pride and self esteem, volunteering helps employees get to know their colleagues better and build team spirit. By facilitating the social engagement of your employees, you will see the positive impact that volunteering will have on their involvement in the organization.
We offer volunteering opportunities to companies and other groups located in the Peter-McGill district. We hope to develop a sense of belonging among the various members of the community.
The volunteering activities at Eco-quartier Peter-McGill are worthwhile to businesses and local organizations. The activities are completed quickly (a couple hours, a half-day, a day) and the results are long-lasting. The participants will see the difference they are making since they work and pass through the neighborhood. Some of the community benefits are:
_  Participation in local life

_  Betterment of city cleanliness

_  Reduction of heat islands

_  Increase in biodiversity

_  Enhancement living environment

_  Increased quality of life

_  Better waste management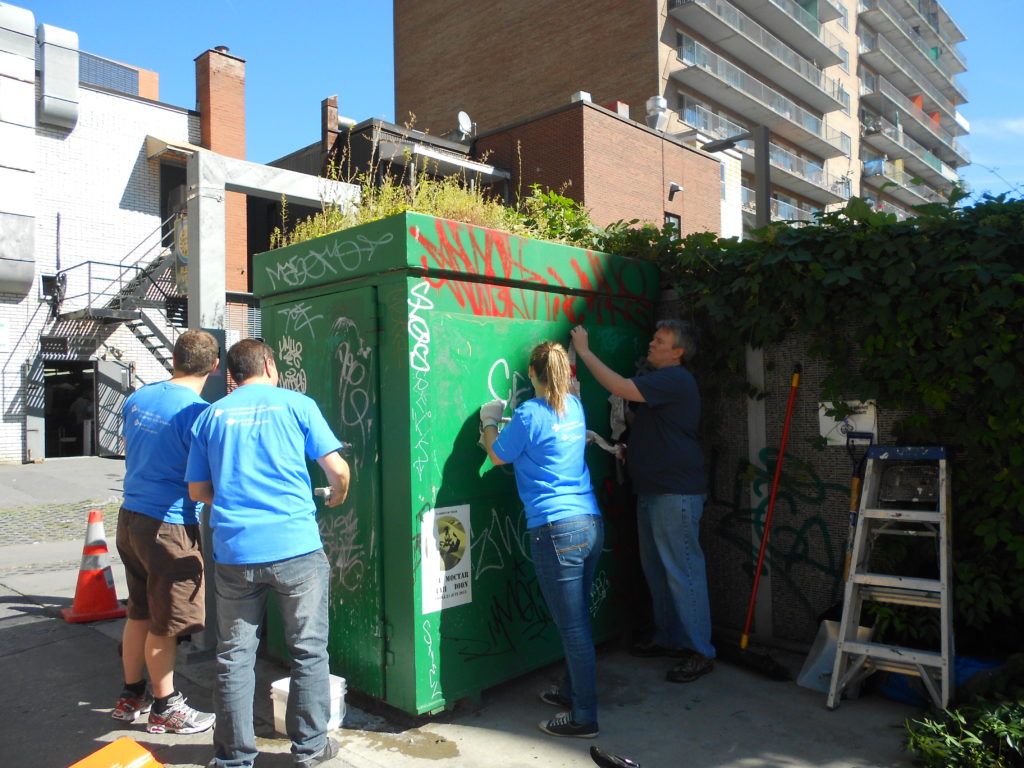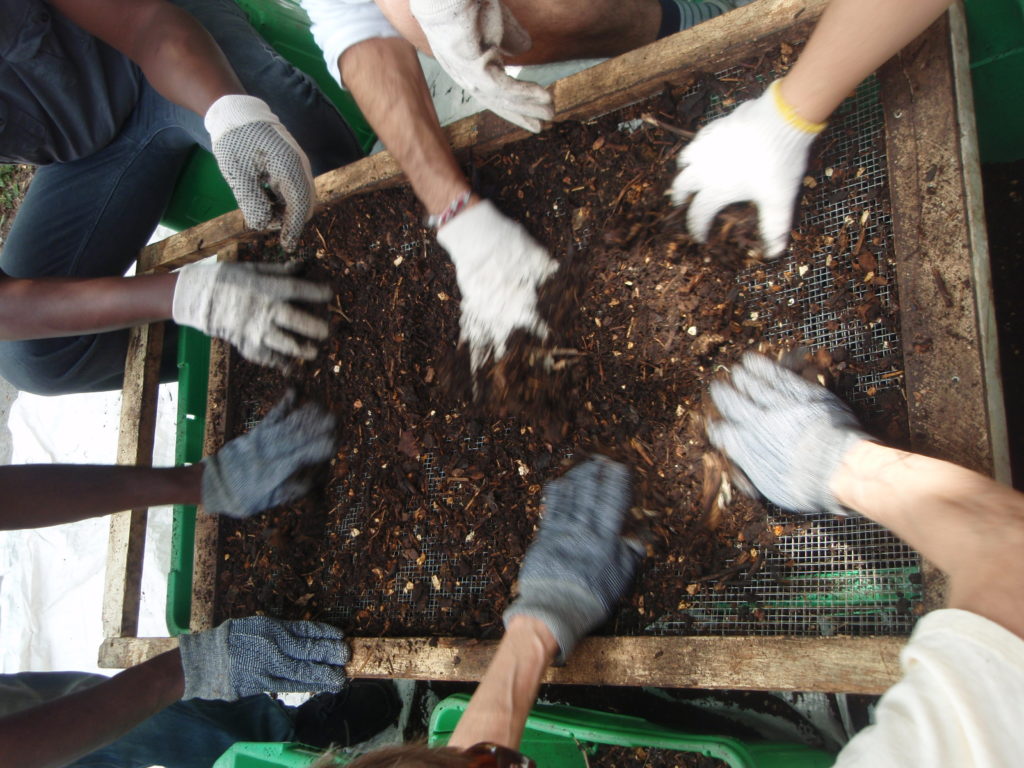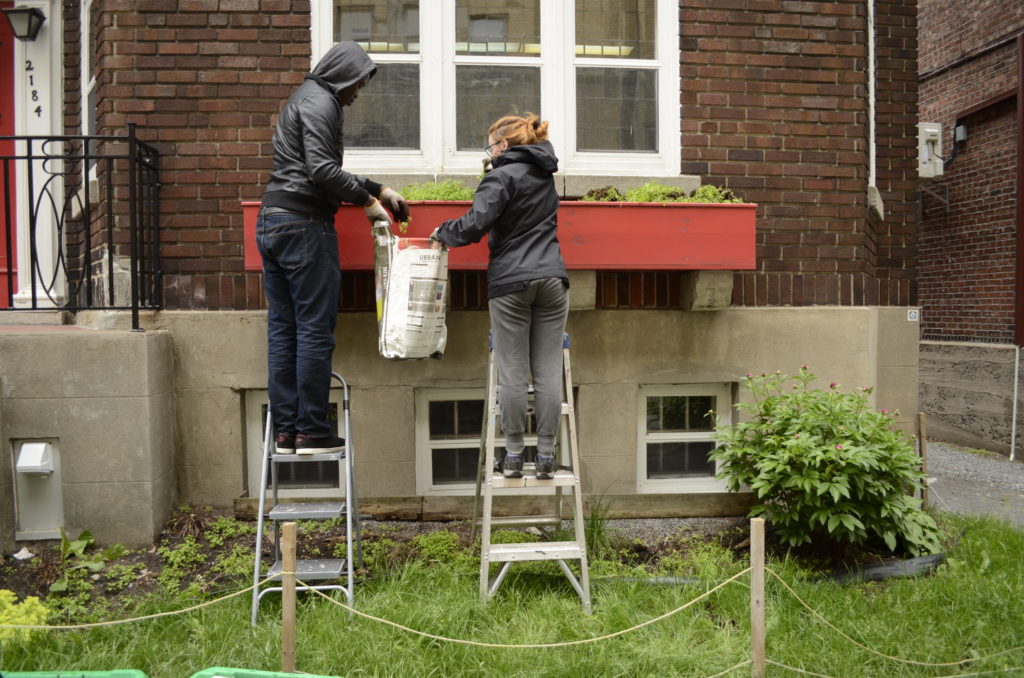 CORPORATE AND GROUP VOLUNTEERING – 10 PEOPLE OR LESS
See some examples of activities available for groups of 10 people or less:
CORPORATE AND GROUP VOLUNTEERING – 10 PEOPLE AND MORE
See below some of the examples of activities for groups of 10 people and more:
Come help make the Peter-McGill district beautiful by participating in a clean-up operation in the alleys or in other problematic areas. Volunteers pick up trash left on the ground and sweep up the dirt. These clean-up activities help increase the quality of life for the residents in the neighborhood and make it safer.
Weeding and planting of various types of vegetation in the district tree squares. This activity is usually acoompanied with a clean-up activity so that the area is clean and welcoming.
* For groups of more than 10 people, a financial contribution from the company will be required for the purchase of necessary materials for the volunteer activity. This donation will also be used to set up eco-quartier projects such as the purchase of plants to be planted in the neighborhood or equipment for the maintenance of community compost bins. A tax receipt will be issued.
Would your group like volunteer at the Eco-Quartier Peter-McGill?