Composting is one of the great initiative to help divert waste from landfills. Éco-quartier Peter-McGill propose a series of solutions to help the district's residents to adopt composting and divert their organic waste.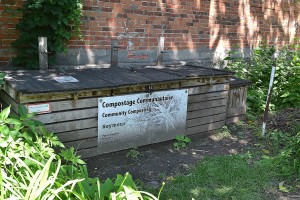 Éco-quartier Peter-McGill offers 6 sites for community compost. To participate :
Come by to pay your $10 subscription and your $5 key deposit. (Please note annual renewal is $5)
Follow a simple personalised training with our project leader,
Deposit your organic waste on site and participate at our sieving activities to collect mature compost.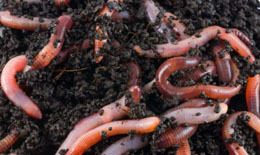 Vermicomposting is ideal for at-home compost. To facilitate this shift, Éco-quartier Peter-McGill has a $25 starter-kit including the container, worms and all the required information.
Domestic composting is an ideal process to transform your organic waste into a rich compost to fertilize your garden and flowerbeds. If you have space in your backyard, éco-quartier offers a $25 wooden composting box. In addition you have access to plenty of information and a Best Practices brochure to assist you.